Singing Princess Party Characters, Orange County Los Angeles princess parties kids party birthday entertainment (Cinderella, Little Mermaid, Rapunzel, Belle, Tink So Cal
Location:
Orange, CA
Welcome to Party Princess Productions! We offer the most exquisite
party entertainment for children in Southern California! We
specialize in singing party characters, Princess Parties, Dress-Up
Parties, Tea Parties and much more! Our passion is to make your
child's dream come true!

All of our parties are conveniently brought to you! Our
parties are enchanting, magical, and fun! It is like stepping right into a
fairytale! Imagine watching your child live the fairytale they've always dreamed of!
With Party Princess Productions, we'll be sure to make those dreams come true!
Contact us!
(760) 902-8182
partyprincessproductions@live.com
www.PartyPrincessProductions.com

Information
Contact Information

Party Princess Productions
(760) 902-8182
www.PartyPrincessProductions.com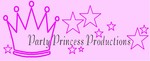 Rates
Rate Details:
Weekend rates start at $250.00
Payment Methods:
Visa, MasterCard, Cash, Check, Money Order
Profile
Service Area:
Orange County
Service Type:
Princess Characters
Attributes
Specialties
Princess Parties
Princess Tea Parties
Character Parties
Pirate Parties
Singing Characters
Face Painting
Custom costumes
Games & Activities
Credentials
Over 10 years of entertaining experience!